Back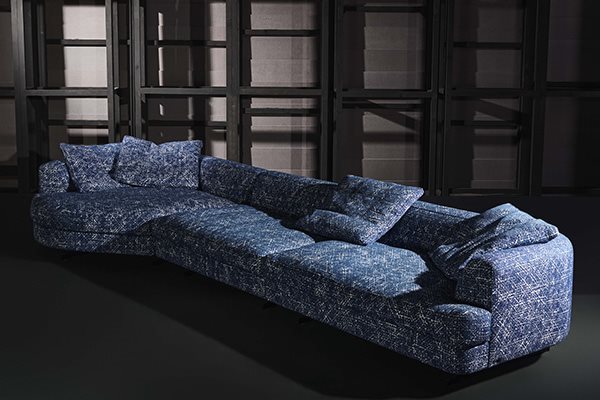 16.02.2021
Special Orders

To offer each Mascheroni customer an experience of unique elegance, a Special Orders service is always available. The Special Orders sector is the quintessence of the Mascheroni spirit. At the forefront of traditional craftsmanship and creative audacity, it extends the magic of luxury allowing for extreme customization.

The entire order was conceived in a double version, the first involves a covering made entirely of Rubelli fabric, as in the case of the Felix modular seating system, completely covered with this macro texture that becomes a decorative element with an ethnic flavor. The rest of the order, including the Morgana model armchairs, was instead created in a harmonious combination of textures and colors in the combined version with the front in Rubelli fabric with natural features, almost as if it were silk, linen, cotton and the back in Mascheroni AF81 leather, a 1.5 mm thick leather, chrome tanned, aniline dyeing through barrel, natural grain, full grain, a very elegant and extremely soft leather.

The products thus maintain a strong aesthetic consistency with each other, as in the case of the material surfaces of the Gemma Base chair, made of Rubelli's Tadao fabric and expertly mixed with the vibrant energy of Mascheroni vegetable leather. A 2.2 mm thick vegetable tanned leather, natural grain, full grain. A skin with a lightening effect that enhances its depth and transparency. Available only in half leathers.

Anything is possible in a special order. Choose an item from the Mascheroni collections and personalize it. We can bring it to life.