Back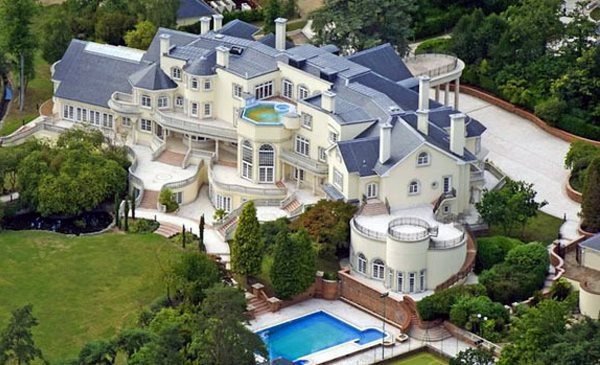 16.03.2020
MASCHERONI Contract Division: Updown Court - Surrey - London
Updown Court, Britain's most expensive house is a Californian-style residence located in the village of Windlesham in Surrey, England. Located in the center of 58 acres (230,000 m2) of gardens and woods. Neighbors include Elton John, Sarah, the Duchess of York and Queen guitarist Brian May.
In 2005, it was the most expensive private house on the market in the world.

Mascheroni participated by furnishing the home theater with cinema seats and offices with conference tables and conference armchairs.

Updown Court is reached by a private heated marble driveway worth £ 2 million, with one hundred and three rooms. Twenty-four of these are bedrooms, each with its own private bathroom. Five swimming pools including an infinity pool, a squash court, an illuminated tennis court, a cellar with a capacity of 3,000 bottles. An estimated five acres (20,000 m2) of over thirty different types of imported Italian marble, large terraces and a customizable cinema with a capacity of 50 seats.
The first floor is the main residential area, with eight generous suites. The attic floor contains two separate apartments, each with two bedrooms, reception area, bathroom, kitchen and occupies an entire wing of the property. There is also a sauna and a "secret" passage off the property. In addition, there is also a gym, an indoor soccer field and an outdoor equestrian courtyard with stables. A gallery, study and library.