Back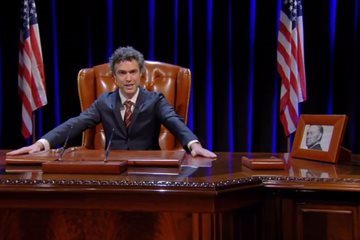 30.05.2017
VIDEO: Mascheroni sets up the set of Special House of Cards 5 for SKY Atlantic
"The power is not only represented by a sword, by a pen or a crown. The powerful person of a series is easily recognized.. for his office"
Mascheroni sets up the set of Special House of Cards 5 broadcast on Sky Atkantic HD presented by Federico Chiarini, with its luxury G7 desk and its presidential armchair The President.
Frank and Claire Underwood are back and on air May 31st, the fifth season of House of Cards will be a ruthless struggle going on.